So, what is Virtual Staging?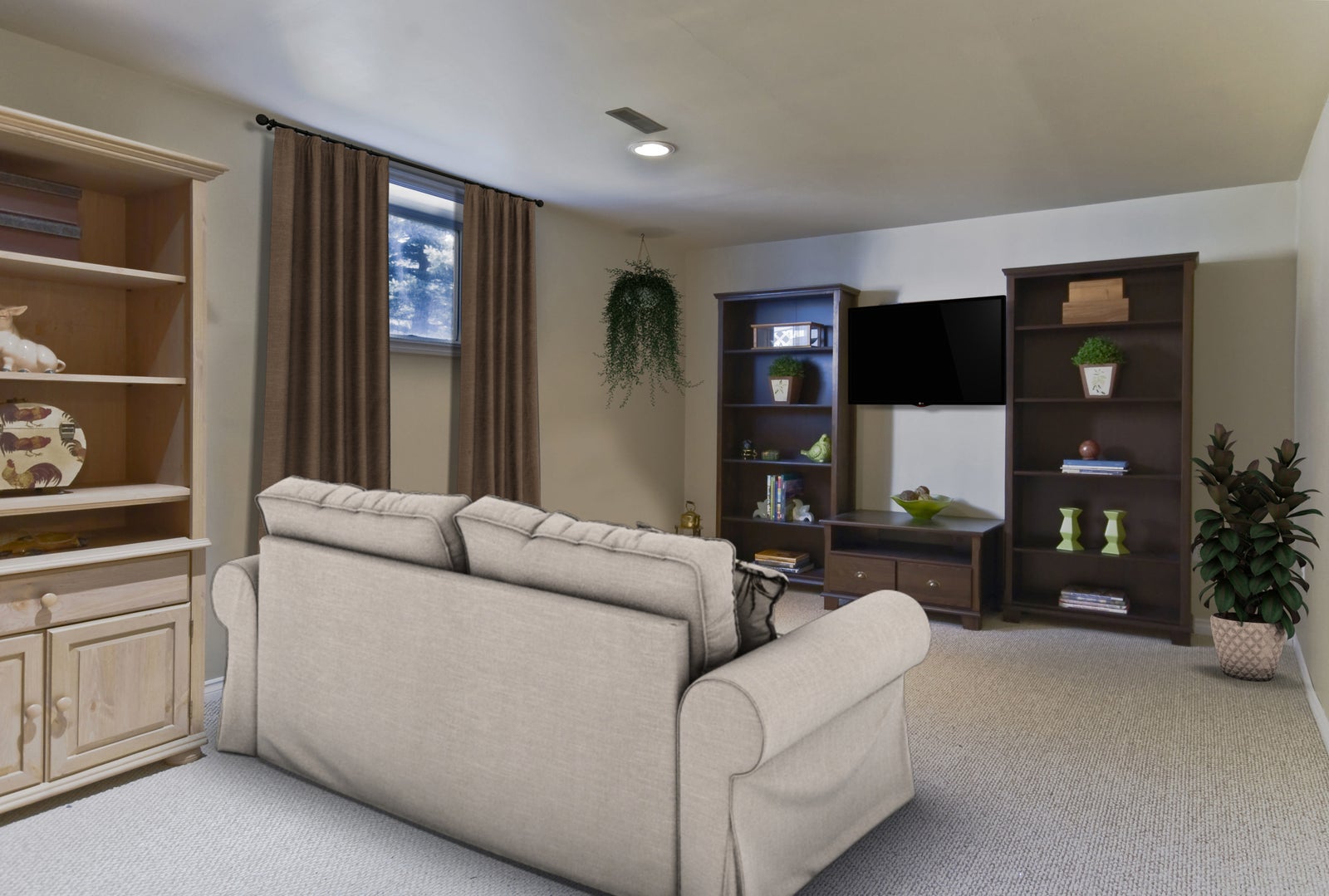 Simply put – virtual staging is digitally placing furniture and accessories into images of a vacant or barely furnished property to enhance the "WOW" factor.  It's also an effective tool in helping buyers imagine a furniture layout in what might be considered an awkwardly shaped room.  With virtual staging the sky is the limit but be careful with this tool because for every positive effect there can be an equally negative one!  Done properly virtual staging is an enhancement that helps to draw in potential buyers and spark the imagination of what could be; done wrong and you might be left with negative feedback and lost opportunities.  Let me explain...
Why should you consider virtually staging your vacant home?
It is less time-consuming and far less expensive than traditional staging services.
90% of buyers start their searches online and a high percentage say that it was the images online that prompted them to book a viewing.
You can give buyers a take-away reminder of the possibilities and what your home could look like once they move in.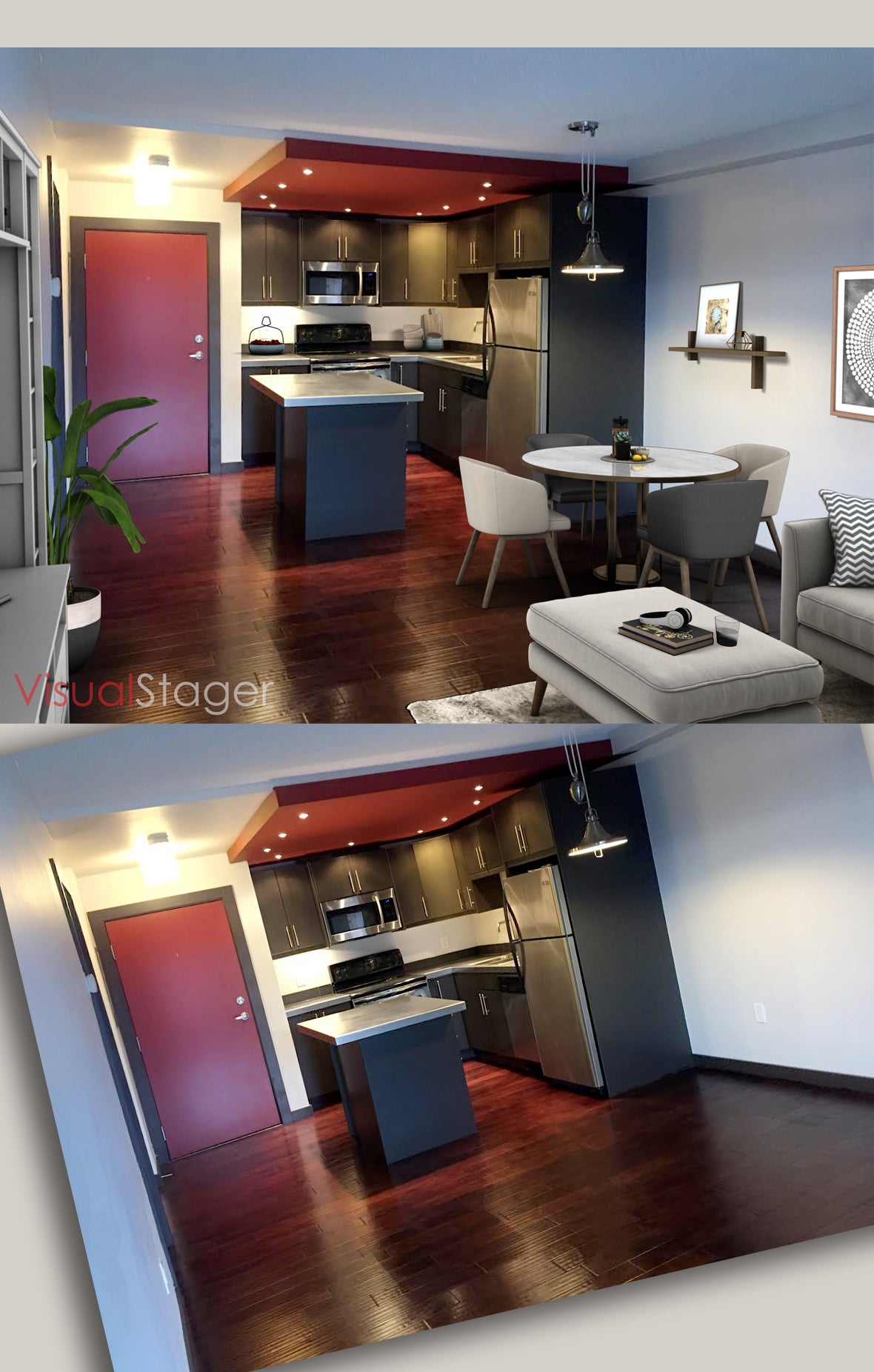 Mistakes to avoid if you agree to virtually staging your home.
Avoid overly fake images – blurry, weird perspective or ill-proportioned furniture is a major turn off for buyers, in fact, it may even give the impression that your property is less appealing than it would be had you left it vacant.  It's better to be vacant than to have poorly done images.
Do not only use the virtually staged images in your listing – include copies of a few vacant rooms right after the staged ones.   This will ensure the buyers recognize that the room is virtually staged and aren't disappointed when they go see it in person.  It will also allow buyers to see the room bare in case they want to envision their belongings in the room if the digital furniture does not appeal to them.
Most importantly, do not misrepresent a home's condition.  Keep paint colours, permanent fixtures, flooring and any items that go with the sale of the house true to life.  If you change these things, add wallpaper, new appliances, countertops etc., a buyer is sure to be upset with what appears to be a Bait and Switch attempt to fool them!  Not only will buyers be unhappy, but your Realtor and you could face bad publicity on online review sites and so forth.
Some helpful tips to discuss with your Realtor when you decide to virtually stage your home.
Discuss the specific audience you would like to attract and choose the furnishing and accents accordingly. If you are selling a downtown executive condo you might choose modern contemporary furnishing. In contrast, if you are selling a large family home in the burbs you might consider comfortable family orientated pieces that encourage spending time together in the family room and kitchens.
Ensure your Realtor will be using quality images and ask to review them before listing the property online.  Don't be afraid to give honest and open feedback – it is your house after all!
Ensure the images indicate with a watermark or other notation that they are digitally staged to avoid accusations of being misleading.
Consider putting nicely printed copies of the staged images in each room of the house to remind buyers of the beautiful images that drew them into your home in the first place. These images can also be left at the house in a beautifully put together brochure for buyers to take. This will remind them later of what "could be" when they are contemplating which property to make an offer on.
So, the next time you are preparing to sell your home should you consider virtual staging?  Well, the answer is YES!! Done tastefully and ethically this is a great tool at your disposal to draw buyers into your home! The more bodies you get through the door the better chances you have to generate exciting conversations about your home and that's what it takes to end up with a
SOLD
sign in the front yard!